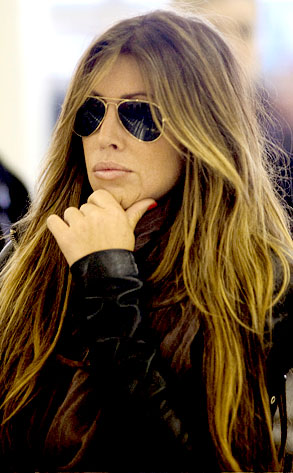 AP Photo/David Zentz
Guess we won't be finding out the intimate details—if any—on what went down between Tiger Woods and the first of three alleged hookups who've emerged in recent days.
Just hours after calling a press conference to reveal exactly what their relationship was, Rachel Uchitel's attorney, the camera-ready Gloria Allred, has scuttled the big show due to unspecified "unforeseen circmstances."
Uchitel had widely disputed claims in the National Enquirer that she and Woods had an affair that precipitated his solo car crash last week.
It was not known if Uchitel planned to change her story; Allred had only said that the 11:30 a.m. PT press conference would be about "Ms. Uchitel's relationship with Tiger Woods."
In a statement yesterday, Woods copped to some "transgressions" and "personal failures," and while we're pretty sure he wasn't talking about his driving prowess, he stopped short of outright admitting to any philandering.