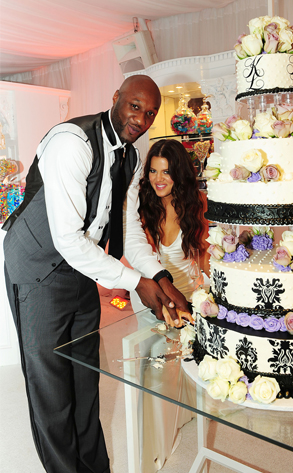 JAKE HOLLY/Startraksphoto.com
In these uncertain times, it's nice to know there are still some celebrities out there who know how to respect and uphold the sanctity of marriage. Like Lamar and Khloé Kardashian Odom, who, two months after throwing themselves a televised, blowout wedding, decided to finally get married.
A source extremely close to the couple confirms to E! News that the duo filed their marriage license in Orange County, Calif., last week.
"They did it so no one would know and be in their business," the source said.
Gotcha.
A publicist for the couple said he could neither confirm no deny the report.
For those keeping track, the source added that the prenup was complete before the marriage was certified. As for the months-long delay, well, it takes a long time to write out that many zeros.