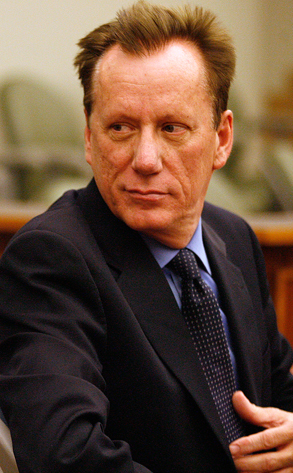 AP Photo/Stew Milne
James Woods must have hired a real shark.
Before the case could go to a jury, the actor settled the lawsuit he brought against the Rhode Island hospital where his 49-year-old brother, Michael Woods, died after suffering a heart attack in 2006.
Kent Hospital CEO Sandra Coletta admitted in a news conference today that mistakes were made in treating Michael, and that they will be creating an institute in his name.
Plus, $1.25 million will be put toward research into methods that will reduce hospital error and improve patient care overall.
Woods, who is executor of his brother's estate, sued for negligence on behalf of Michael's family, said that his nephew and niece will be financially provided for. No further details were given.