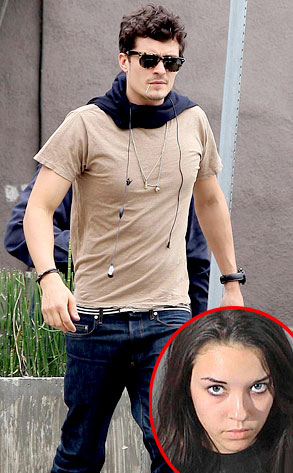 Flynet
At least one member of the Hollywood Burglar Bunch is set to face a jury.
Wannabe star Alexis Neiers appeared in court today, where she was ordered to stand trial for breaking into Orlando Bloom's home in July. Judge Darrell Mavis scheduled her arraignment for Dec. 15.
She's charged alongside Nicholas Prugo for the Bloom heist. Some of their alleged pals have also been arrested for targeting celebrities' homes, including those of Paris Hilton and Lindsay Lohan. Several of the others are due in court tomorrow.
Last month, Neiers' attorney, Jeffrey Rubenstein, entered an innocent plea on her behalf.
Neiers and her family were the subject of a pilot for E!. The network previously released a statement saying "we are concerned by recent events, awaiting further details and will be monitoring the situation closely."