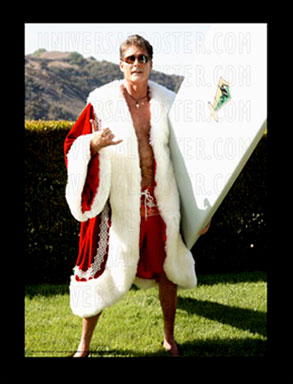 universalposter.com
It's nice to see that David Hasselhoff has set aside his celebrity-driven, self-centered motivations this Christmas and is instead offering you—the David Hasselhoff fan—a gift of "love and respect."
"Why not send your loved one a nice picture of me," urges benevolent Hoff in an email to Hoffspace fans. "You choose the name and write the message (nothing too naughty!) and it will appear in an exact replica of my handwriting …"
Which we imagine might look like it's been done by a seismograph during a catastrophic earthquake. But , hey, it's the thought that counts.
Provided that thought is centered on the Hoff.