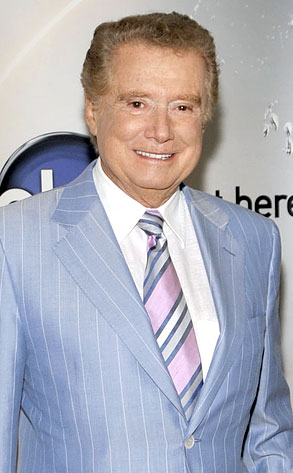 John M Heller/Getty Images
Regis Philbin will live to self-reference another day.
A little more than a week after announcing he would be undergoing hip replacement surgery, a rep for Live! With Regis and Kelly told E! News that Philbin's time on the operating table had come and gone without incident.
"Word from the hospital is that everything went perfect this morning during Regis' hip replacement surgery, and his doctor said that Regis couldn't be in better shape," the rep said of the 78-year-old morning show staple.
"Regis anticipates returning to Live! With Regis and Kelly soon after the first of the year, given the procedure's typical four-six week recovery time."
After which, no doubt, we can expect his requisite post-O.R. stop with old pal David Letterman.
"Regis and Joy want to thank everyone for their support and best wishes."