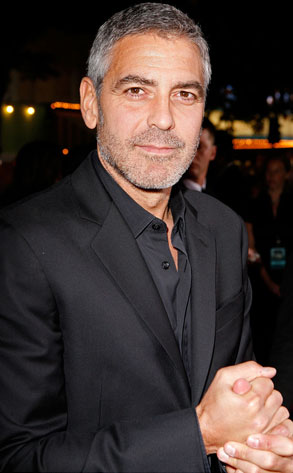 Jeff Vespa/Getty Images
"Drinking. Just drink!"
—The very classy George Clooney when we asked him how he keeps getting hotter with age.
We hit the Up in the Air premiere in Westwood last night and were thrilled to discover that George could still pull off that delicious graying look in person. Seriously, it's so unfair that guys in Hollywood get better looking the older they get, when women just let less work (or more work...on their faces).
Mr. C was accompanied by his girlfriend of the moment, Elisabetta Canalis, and if you ask us that's the trick to George staying youthful.
Think he agrees?