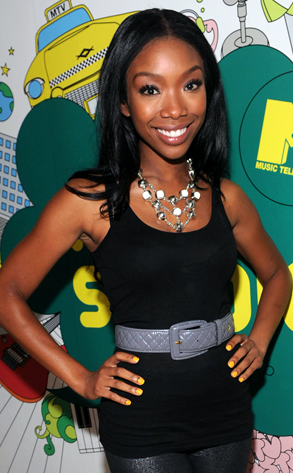 Brad Barket/Getty Images
UPDATE: On Nov. 13, 2009, Brandy reached a settlement with Marouane Hdidou, the last remaining plaintiff and husband of Awatef Aboudihaj, the mother of two who was killed in the December 2006 crash.
The terms of the settlement were not disclosed.
________
Brandy is putting the past behind her one payout at a time.
The Moesha star has settled a civil suit filed by another victim of her 2006 smashup that resulted in the death of a Los Angeles woman.
Mallory Ham, who was driving one of the other vehicles involved in the fatal accident and ended up sustaining lacerations to her face and a severely broken nose, won an undisclosed sum from Brandy's insurance company, according to RadarOnline.