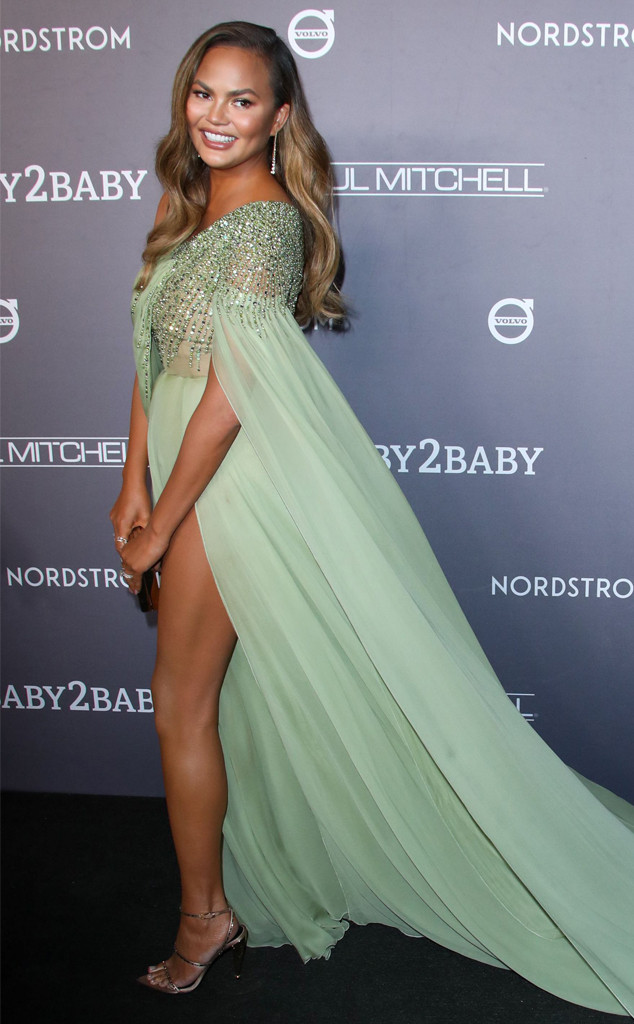 Matt Baron/Shutterstock
Chrissy Teigenjust answered your burning questions about the lives of celebrities.
On Sunday, the star gave a candid look into her famous life by conducting a lengthy Q&A session with her Twitter followers. For two hours, the Cravings author answered a wide range of questions, from how she feels about paparazzi and how celebrities travel without being seen at airports, to how fame effects her mental health. And it was an eye-opening thread to anyone who finds fame intriguing.
Teigen's thread was inspired by a tweet from a fan who raised a pretty interesting Q. As they asked, "Do celebrities have junk drawers where they throw random cords and pens? I feel like @chrissyteigen would but like @KimKardashian absolutely would not." Teigen responded with a photo of her very own junk drawer captioned, "It's celebrity question asking time! Ask me, your favorite A list celebrity anything you would like to know about being a super huge A list celebrity."