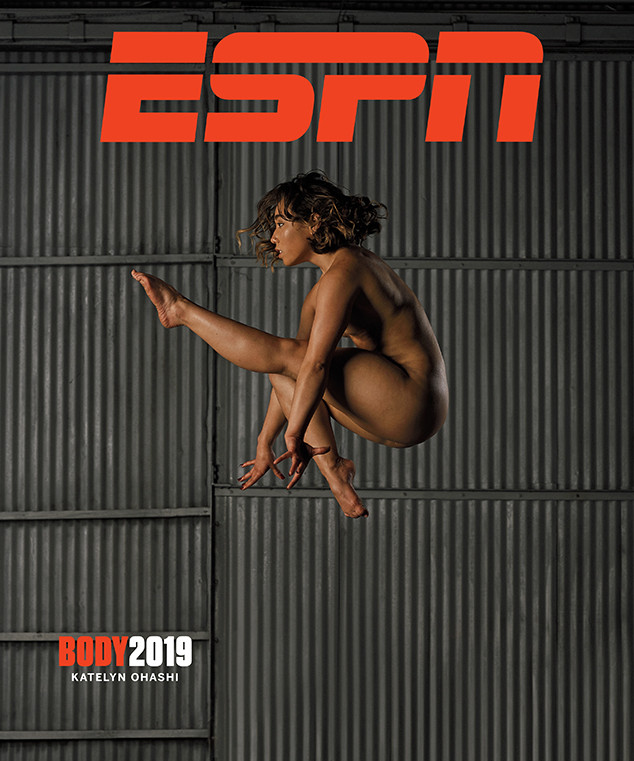 Dana Scruggs for ESPN
Katelyn Ohashi is reflecting on her gymnastics career and her relationship with her body.
The 22-year-old UCLA alum, who went viral for her floor routine in Jan. 2019, is one of the cover stars for ESPN The Magazine's 11th Annual BODY Issue. Katelyn, who proudly posed naked for her cover story, also wrote an essay in which she candidly discussed overcoming eating disorders and body shaming. In her piece for the magazine, Katelyn took readers back to the early days of her gymnastics career, when she was just 3.
"My mom used to say I did cartwheels in her stomach," she wrote. "I would never get out of the gym, and when I was at home I'd set up mini-tramps behind the couch and flip over them. It was so much fun."
Over time, however, competing grew less fun for Katelyn, who became an elite gymnast at the age of 12.