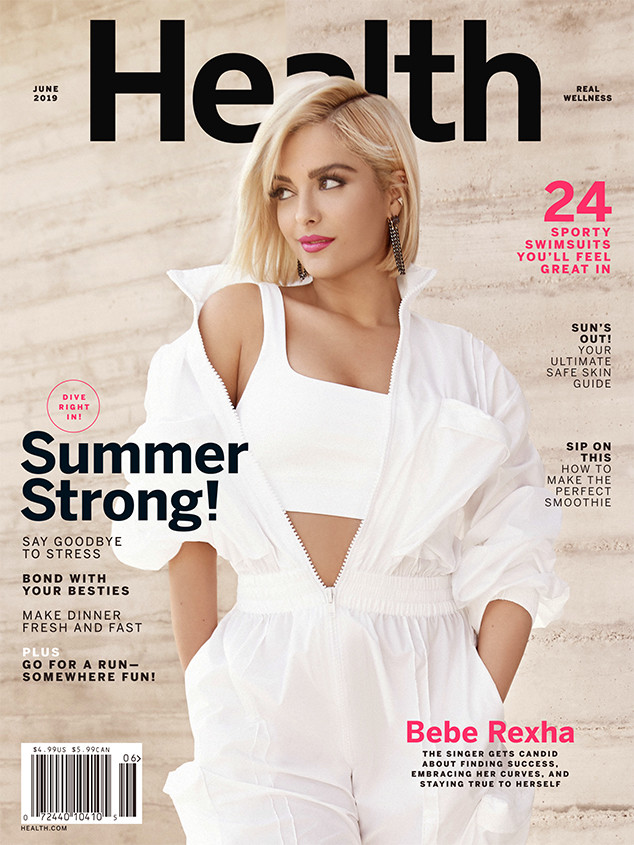 Coliena Rentmeester / Health
Bebe Rexha is laughing off rumors about getting plastic surgery.
The 29-year-old singer was asked about reports she allegedly got a nose job or butt implants in a cover interview with Health magazine, published online on Wednesday and in the outlet's June 2019 issue.
"I think it's funny," she said in response to the rumors. "My friend's a stylist, and he works with other people in the industry, and they've talked about my butt, not knowing he's my best friend. They're like, "It's so fake.' And he's like, 'I've known this girl forever; that ass is not fake.' I've never had my butt done. I've never had my nose done."