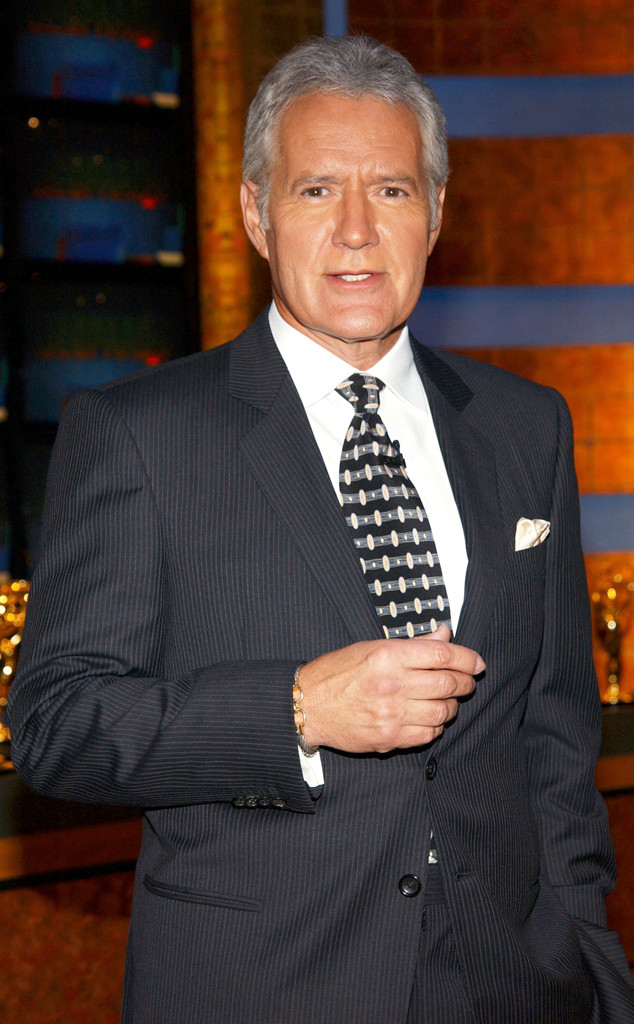 Picture Perfect/Shutterstock
Alex Trebek is a fighter through and through.
The Jeopardy host sat down with Good Morning America's Robin Roberts this morning for his first live interview since revealing he has stage four pancreatic cancer earlier this year.
"People all over America have been sharing their good thoughts, their advice, their prayers and I feel it's been making a difference in my wellbeing," Trebek said. "I've had so many contacts from people who have survived cancer for 10 years, 12 years, 14 years. I am now a 30-day cancer survivor. I'm going to catch up to those other people. But they have been an inspiration to me."