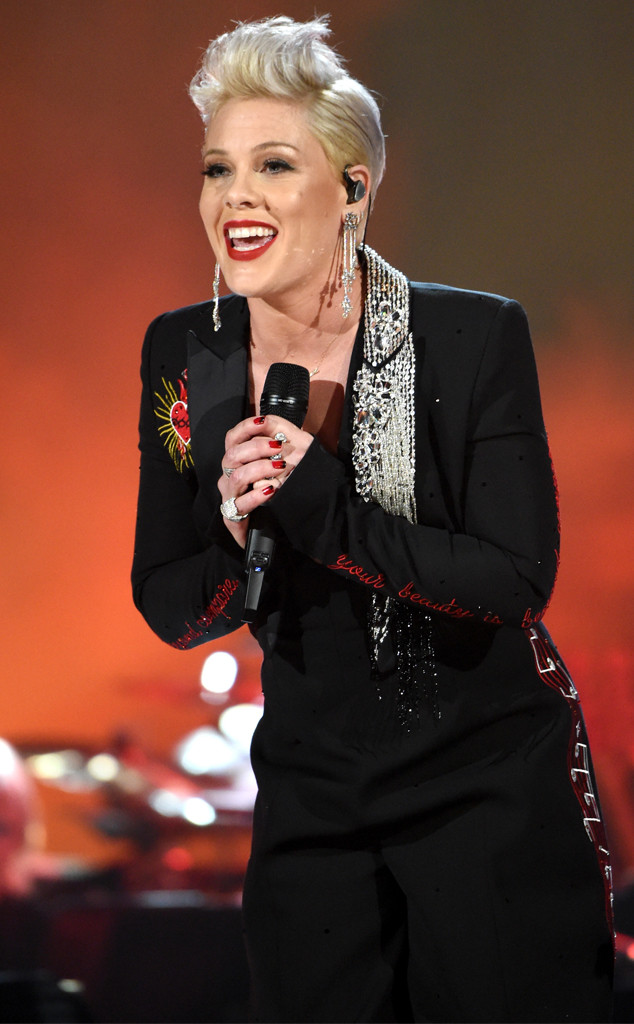 Getty Images
Pink's clapbacks are just like fire.
The Grammy-winning star is no stranger to social media criticism and her fans are no strangers to her epic comebacks. Not one to mince words, the candid songstress has clapped back at virtually every kind of criticism, from comments about her looks to backlash over her parenting.
Through it all, the artist has not been one to bite her tongue. The latest example came over the weekend when Pink fired back at trolls who took issue with a photo she posted while on vacation accidentally featuring her son without bottoms.