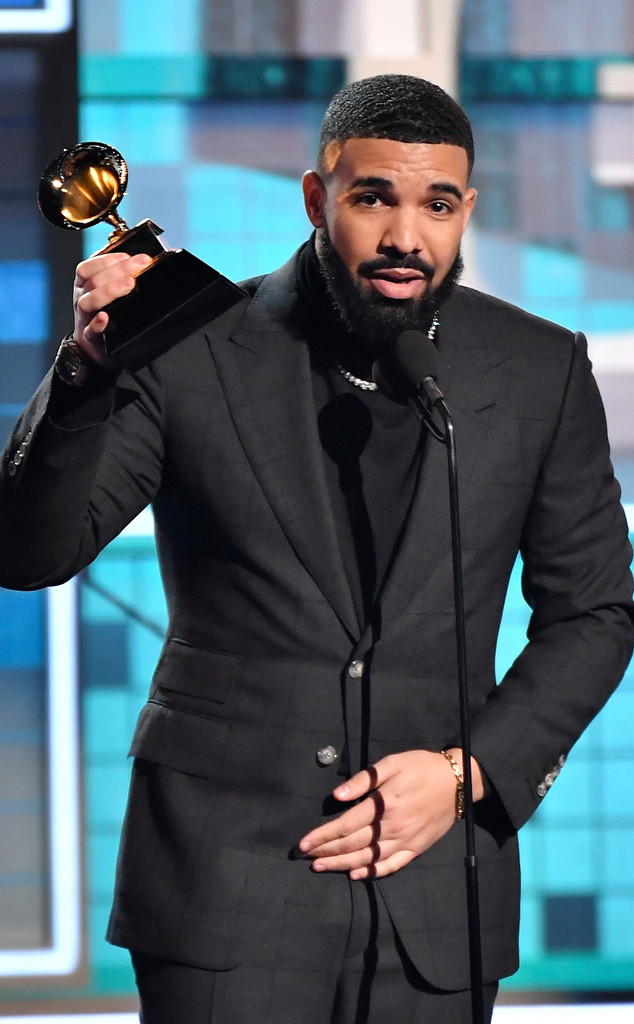 Rob Latour/REX/Shutterstock
Drake's acceptance speech at the 2019 Grammys appeared to be cut short on Sunday night.
After winning Best Rap Song for "God's Plan," the 32-year-old superstar took the stage to accept his award. "It's the like the first time in Grammys history where I actually am who I thought I was for a second," he told the cheering crowd. "So, I like that, that's really nice."
"I want to take this opportunity while I'm up here to just talk to all the kids that are watching this that are aspiring to do music, all my peers that make music from their heart, that do things pure and tell the truth, I want to let you know we play in an opinion-based sport, not a factual-based sport," Drake went on to say. "This is not the NBA where at the end of the year you're holding a trophy because you made the right decisions or won the games."