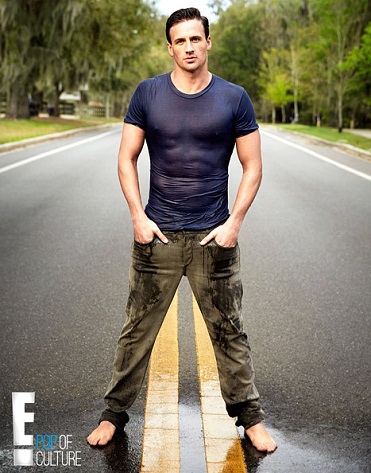 With his collection of gold medals and a world record or two under his belt, you might already consider Ryan Lochte to be a superhero. But there's one non-water-related superpower Lochte would still like to have.
"To read women's minds," Lochte said, wistfully. "If I could have that power, I'd be ruling the world."
But don't let Lochte's wish to get in your brain make you think that he has inappropriate motives; on his new series What Would Ryan Lochte Do?, Lochte is just looking for love while balancing his training and spending time with his family. In an exclusive interview with E! Online, Lochte opened up about all this and more.