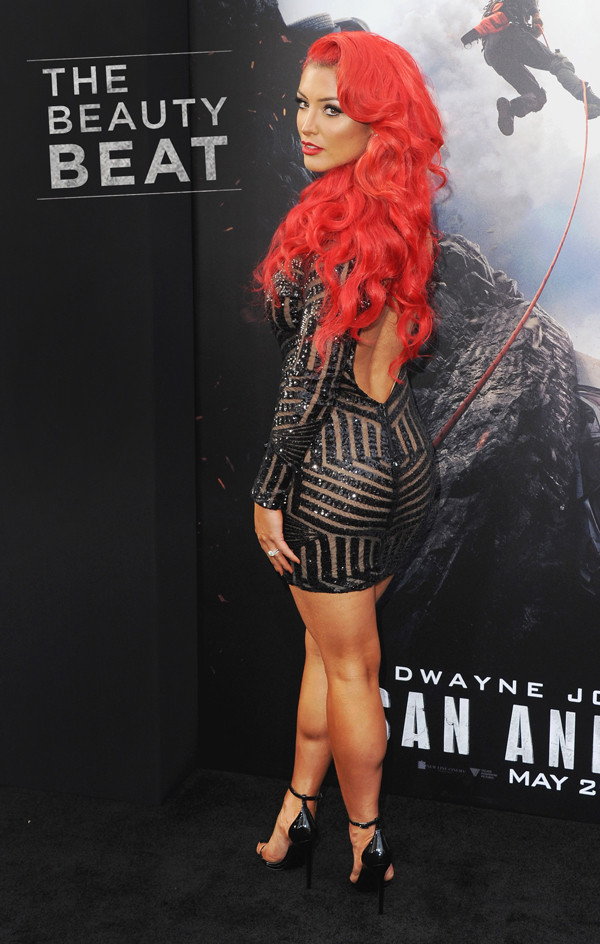 Eva Marie has been suspended from the WWE.
The organization suspended the Total Divas star for 30 days for violating the WWE's talent wellness policy.
A statement on the WWE's website reads, "WWE has suspended Natalie Coyle (Eva Marie) for 30 days effective immediately for her first violation of the company's talent wellness policy."
Eva Marie has yet to comment on her suspension since news broke on Thursday.
The E! star was originally scheduled to be at SummerSlam this Sunday but she will not be in attendance due to her suspension. Eva Marie was supposed to be a part of a six-women tag team at SummerSlam but it will now be a three-on-two handicap match without her.
SummerSlam airs this Sunday, Aug. 21 at 7 p.m. ET/4 p.m. PT.