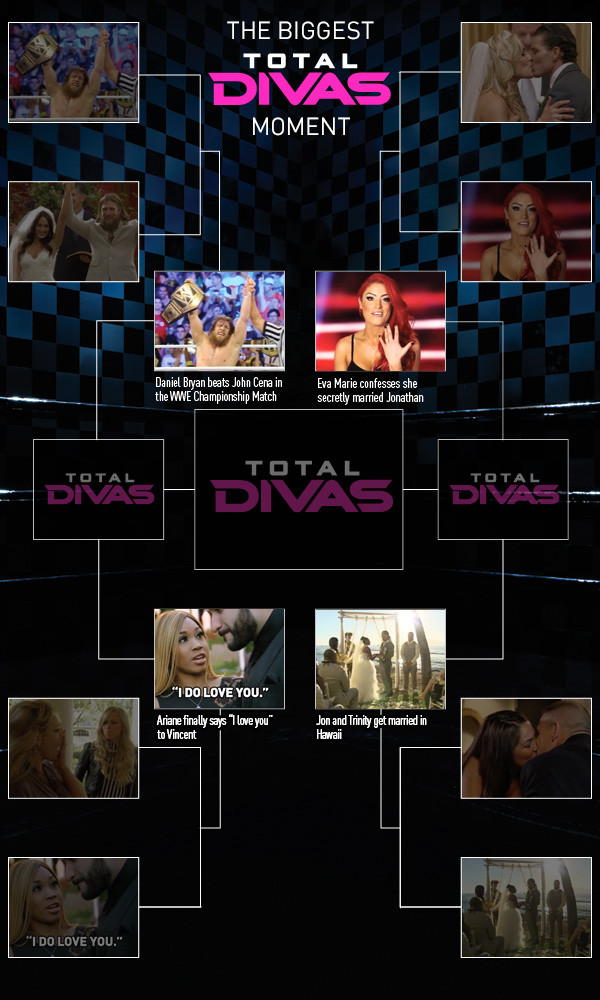 It's official: You put in your votes and now we're down to the final four biggest moments in Total Divas history!
Some of your votes surprised us—but we've got it narrowed down to the top four moments for you to vote on in order to decide the top two Total Divas moments!
Participate in the bracket challenge face-off, where your Twitter and Facebook votes will ultimately decide the biggest Total Divas moment in history!
Vote below!