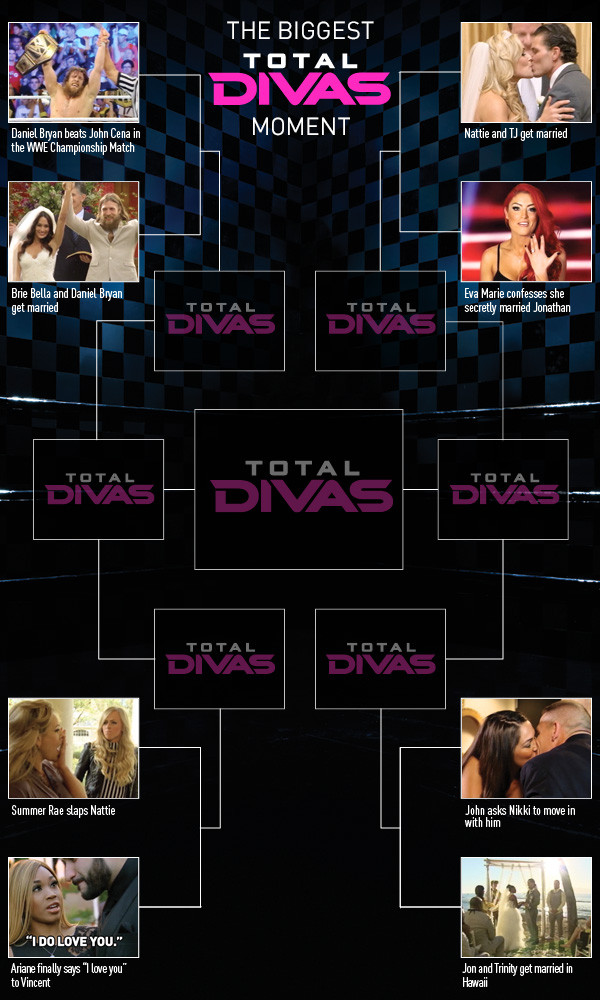 With season 3 of Total Divas right around the corner, we took a trip down memory lane and were amazed to see how much has happened since season one and how far the WWE Divas have come.
From marriages and breakups to Divas Championships and shake-ups, we've compiled the biggest moments from the past two seasons and we want you to vote on what you think was the biggest and most memorable Total Divas moment thus far.
Was it when John Cena and Nikki Bella decided to take the leap and move in together? Or was it when Summer Rae slapped Nattie across the face, starting an all-out war between the veteran Diva and the newbie?
Participate in the bracket challenge face-off, where your Twitter and Facebook votes will ultimately decide the biggest Total Divas moment in history!
Vote below!