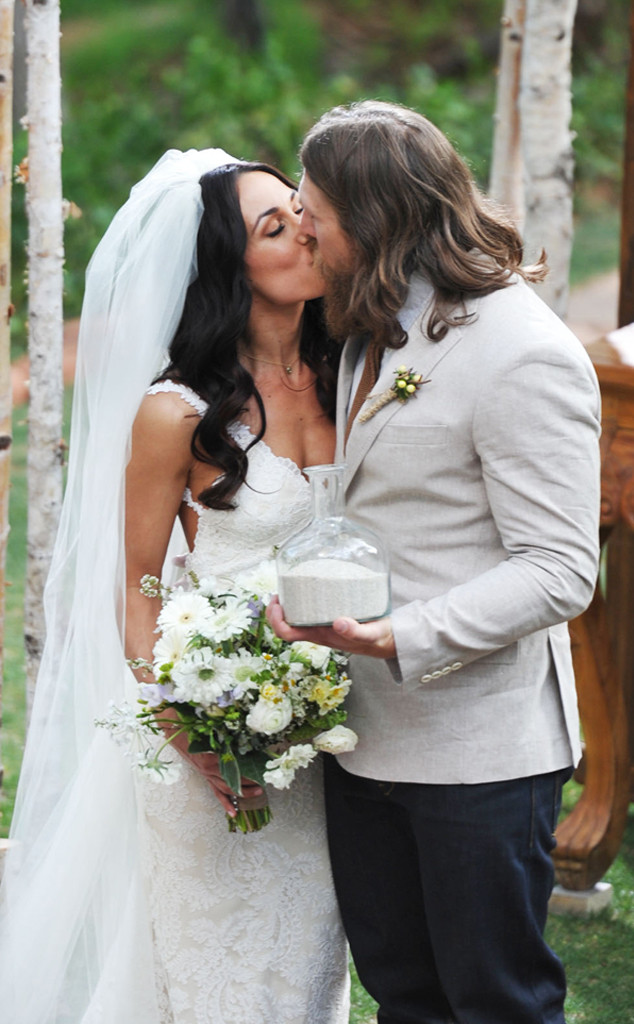 It's the big moment that all #Braniel fans have been waiting for: Brie Bella and Bryan Danielson (WWE Superstar Daniel Bryan) are married!
The couple exchanged vows in a beautiful spring wedding at L'Auberge Resort and Spa surrounded by their closest friends, family members, fellow WWE Divas and Superstars, including John Cena, Tyson Kidd, Cesaro and Jimmy Uso.
Brie stunned in a Katie May wedding dress and Yves Saint Laurent heels—a gift from twin sister Nikki Bella, who served as maid of honor. "Nikki won't allow me to wear TOMS with my dress so she got me YSL heels," Brie admitted. "Even though I have always wanted to get married barefooted."