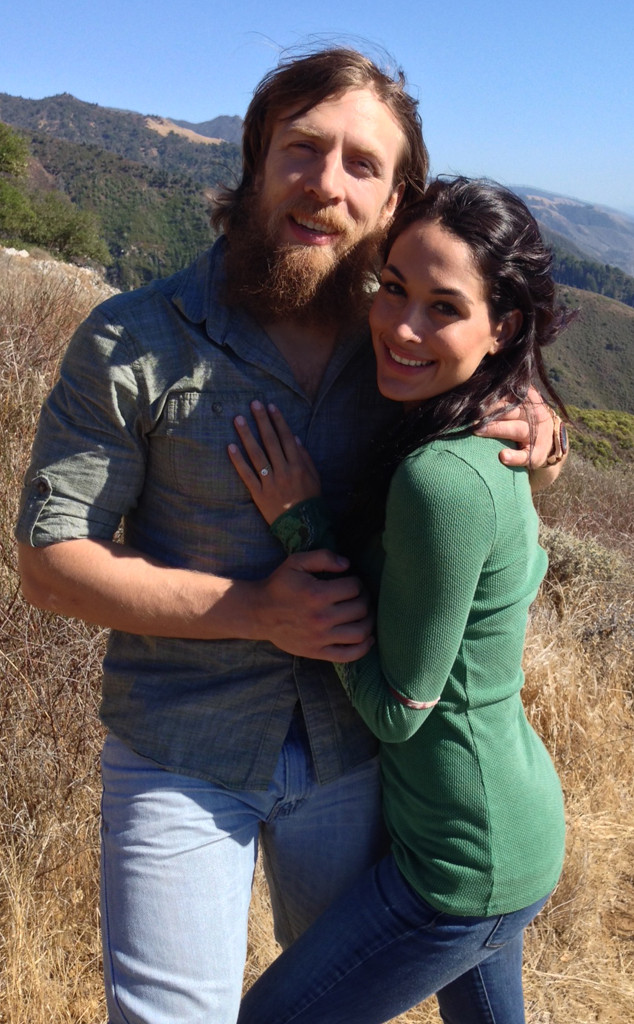 YES! YES! YES!
Total Divas star Brie Bella and WWE Supsterstar Daniel Bryan (Bryan Danielson) tell E! News exclusively that they are engaged to be married!
The couple have been together for almost three years now and Daniel popped the question on Wednesday, Sept. 25, while they were on a hike in Big Sur, Calif.
The former WWE Champion is used to performing in front of millions of people on live television, but none of that prepared him for this big event.
"I have never in my life seen him so nervous. I've been by him when he's gone out for WrestleMania and some really big things," Brie revealed. "He got really, really nervous and he started talking about how long we've been together. He got down on one knee and compared our love. He said he'll love me forever like the ocean goes on."
How adorable is that?!