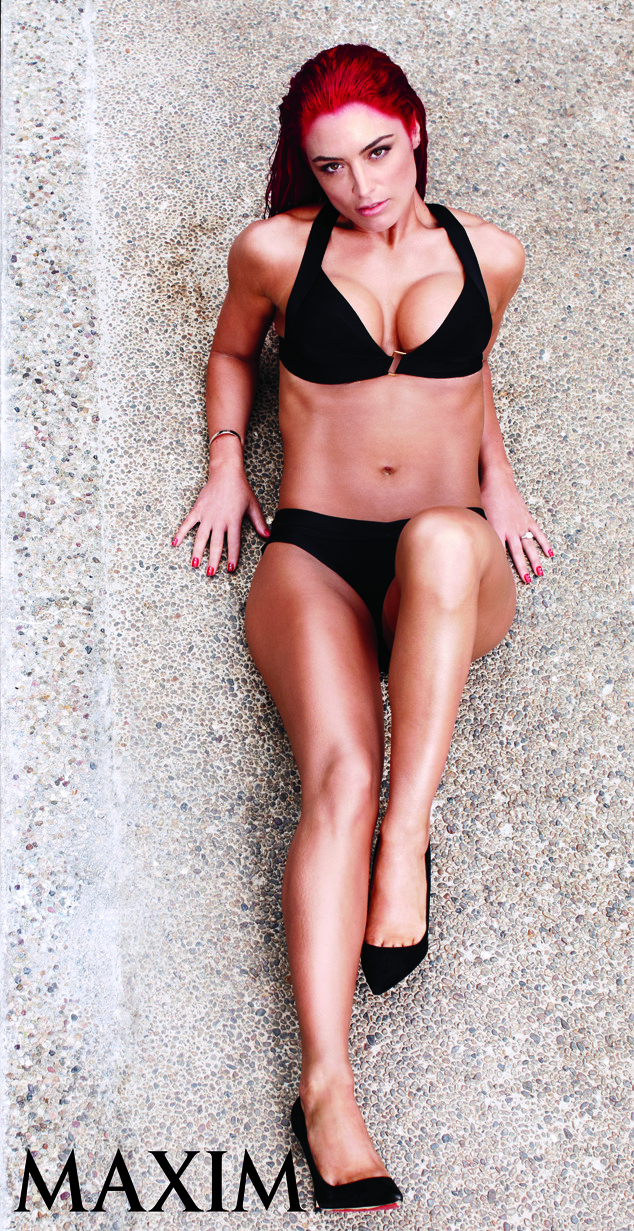 Diana King/Maxim
Is it hot in here or is it Eva Marie's red-hot hair?
Total Divas star Eva Marie is ramping up the sex appeal! This WWE Diva newbie is turning all sorts of heads with her new bright red hair—and it's not just grabbing our attention, it's got Maxim interested as well!
These exclusive pictures are from her interview and spread in the September issue of Maxim.