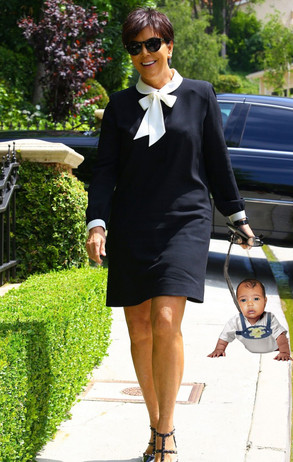 Ever since Kim and Kanye left for Paris, baby North West has had the house to herself. No, not really. It's actually much, much worse than that. Three month-old North has been placed in the hands of (cue music that triggers deep levels of concern) Kris Jenner: The Babysitter.
We actually spotted Kris several times this week with her granddaughter, and looks like she's being the very best role model she can.
CHECK OUT ALL OF THE PHOTOS OF KRIS AND NORTH IN THIS GALLERY!