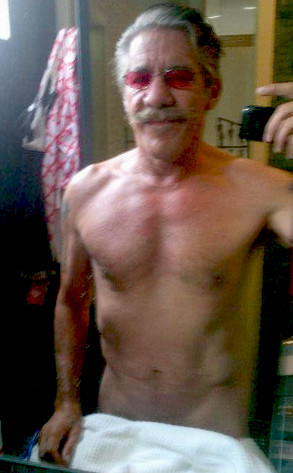 Twitter
Geraldo Rivera taught us all an important lesson when he posted this selfie.
Sure, on the surface, Geraldo is an attorney, journalist, author, reporter, and talk show host. But that's not who he truly is. In his heart of hearts, Geraldo is just a stunning body, a mustache, and a stylish pair of tinted glasses.
And yet, for some reason, Geraldo decided to photoshop his selfie. Thankfully, we were able to get our hands on the untouched version of the photo, and can now show you Geraldo in all of his shirtless, baby-attached-to-his-abdomen glory.