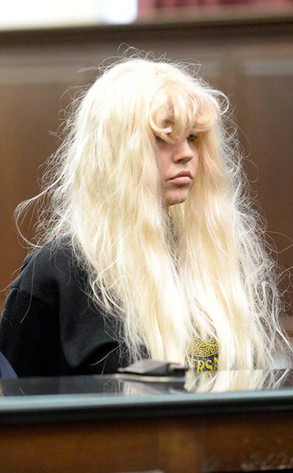 Steven Hirsch/ Splash News
With Amanda Bynes struggling to see light at the end of the tunnel; let alone anything from behind her Gandalf-with-bangs wig, what better moment for Playboy to step in and offer her a position?
Rest assured, the magazine hasn't asked Amanda to pose nude, or even appear in the flesh. They've simply asked for her to co-host their radio show at a time when she's crawling across the eyeliner-smudged floor of her hyperdramatic existence. So, where did Playboy learn this small and manipulative behavior??
As it turns out, they inherited their crafty ways from their unsuspecting sister. That's right. They learned it from PLAYGIRL. Just look at all the emotional trainwrecks Playgirl's propositioned.