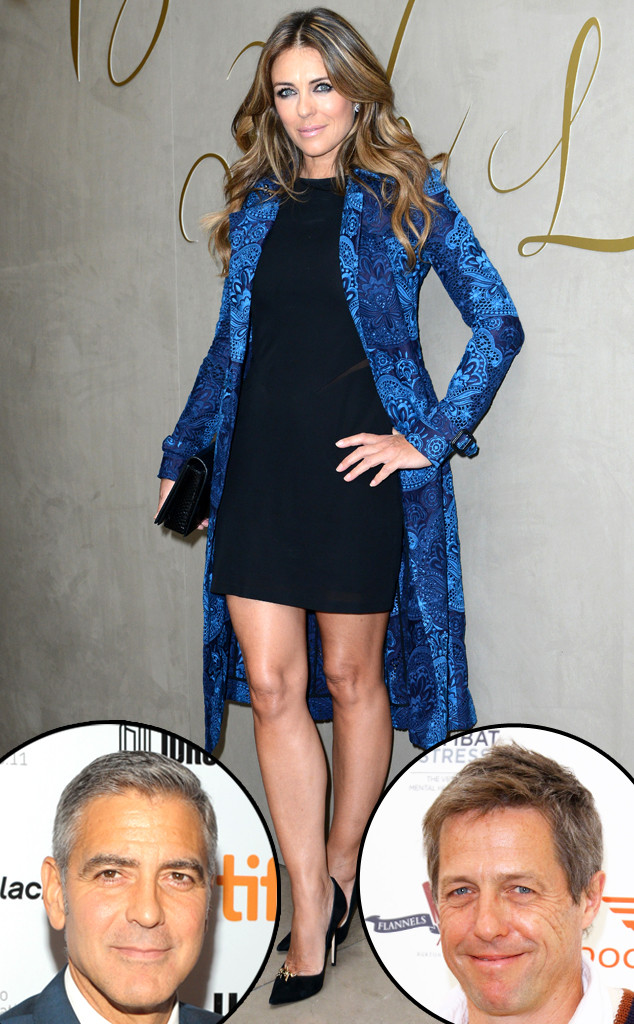 Kirstin Sinclair/Getty Images, Steve Ross/Capital Pictures/Sipa USA, C.J LaFrance/Zumapress.com
Elizabeth Hurley wants George Clooney on The Royals!
Earlier this week, E! News sat down with the 50-year-old actress and her Royals co-stars to chat about the show's highly anticipated second season. When we asked Hurley which Hollywood hunk she wants to play Prince Liam and Princess Eleanor's real father on the hit E! series, she didn't hesitate for a second.
"George Clooney," Hurley revealed without missing a beat. "Who else could it be? I think George Clooney would be perfect. Why not? You'll have all the flashbacks to the scenes with the queen and George Clooney, which would be a wonderful addition to season three. I'm campaigning for it."