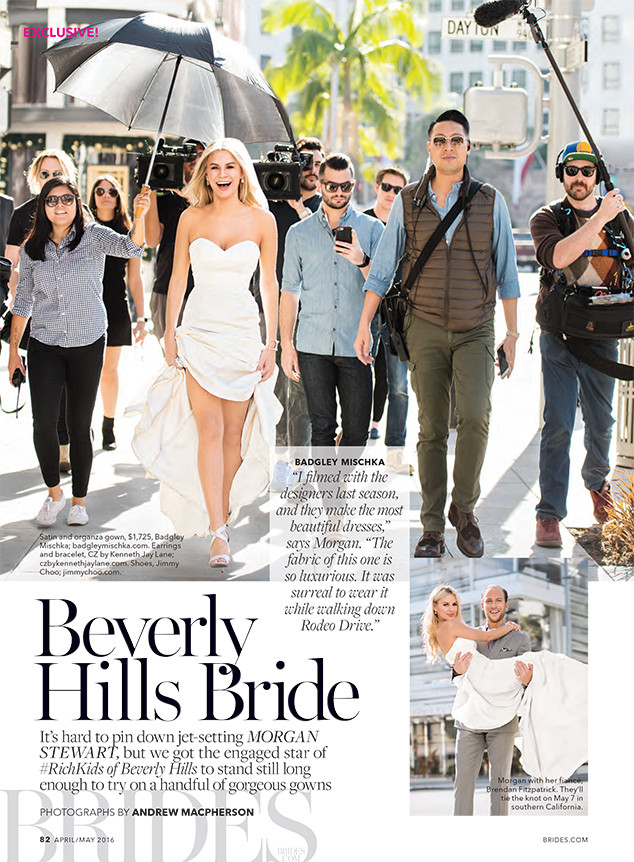 Brides Magazine
Morgan Stewart is spilling major details about her upcoming wedding!
The #RichKids of Beverly Hills star, who's set to marry fiancé Brendan Fitzpatrick in May, is talking about everything from the guest list to her vows in Brides magazine.
"We want to keep it to 150 guests," Morgan revealed to Brides. "We invited only people who we really care about."
Those 150 guests can expect to have a memorable night at the reception.
Morgan dished about the party saying, "I want everyone to look around at 2 a.m. and think, 'That was the best night ever, and it flew by!'"