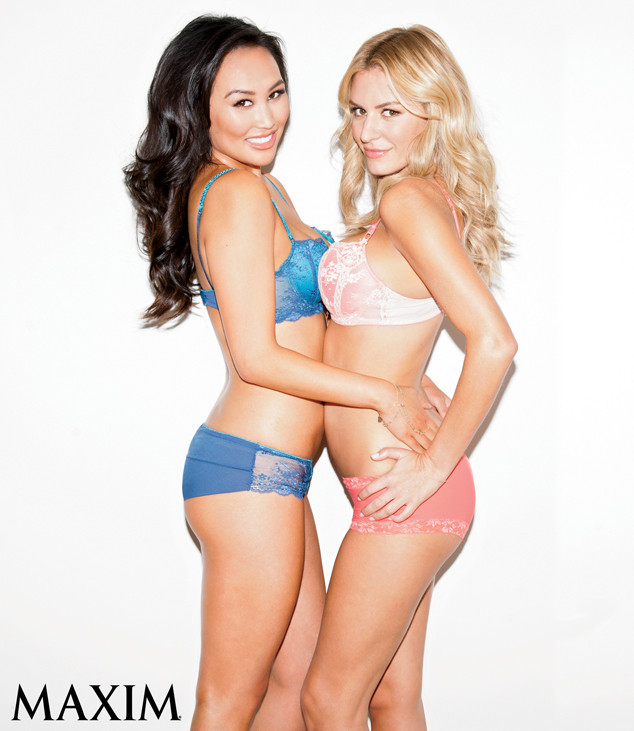 Harper Smith/Maxim
The #RichKids of Beverly Hills are proving to be just as hot as they are rich.
In the new issue of Maxim, on newsstands February 18, Dorothy Wang and Morgan Stewart decide to strip down for the cameras.
In an exclusive sneak peek, both girls smile big as they show off their healthy physique and classy lingerie.
"It's very lavish but also very sexy at the same time," Dorothy said behind-the-scenes. "Doing Maxim is the most lavish thing we've ever done," Morgan added.