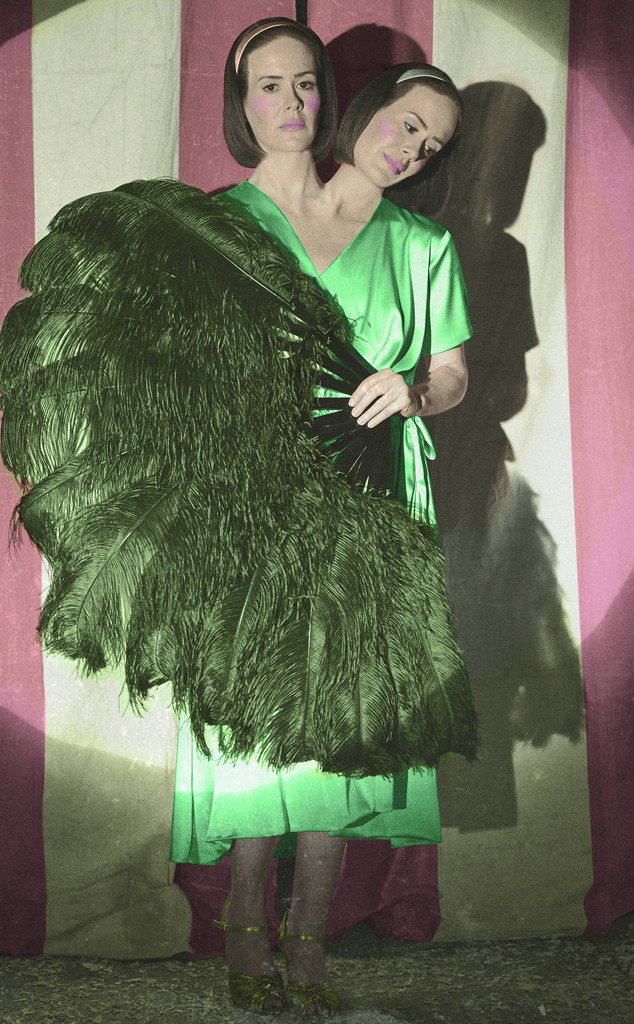 Frank Ockenfels/FX
Mark your calendars American Horror Story fans, because the terror continues this September!
On Thursday, FX announced that season eight of American Horror Story, which will be a crossover between Murder House and Coven, is set to premiere on Wednesday, Sept. 12.
With a new season comes a lot of new possibilities and questions. For starters, how will Ryan Murphy top himself?
Who will the characters be and how will our favorite AHS stars portray them? Will all the Murder House and Coven stars be coming back?
Will it be scary? OK, we know it'll be scary, but just how scary are we talking? There are so many things we need to know!
While we don't have the answers to these questions when it comes to season eight just yet, we can always expect American Horror Story to bring the terror, twists and wickedly good themes year after year.
As we wait to see just how horrifying this new season is, let's take a trip down the clown-filled, wicked-witch infested lane that is American Horror Story.