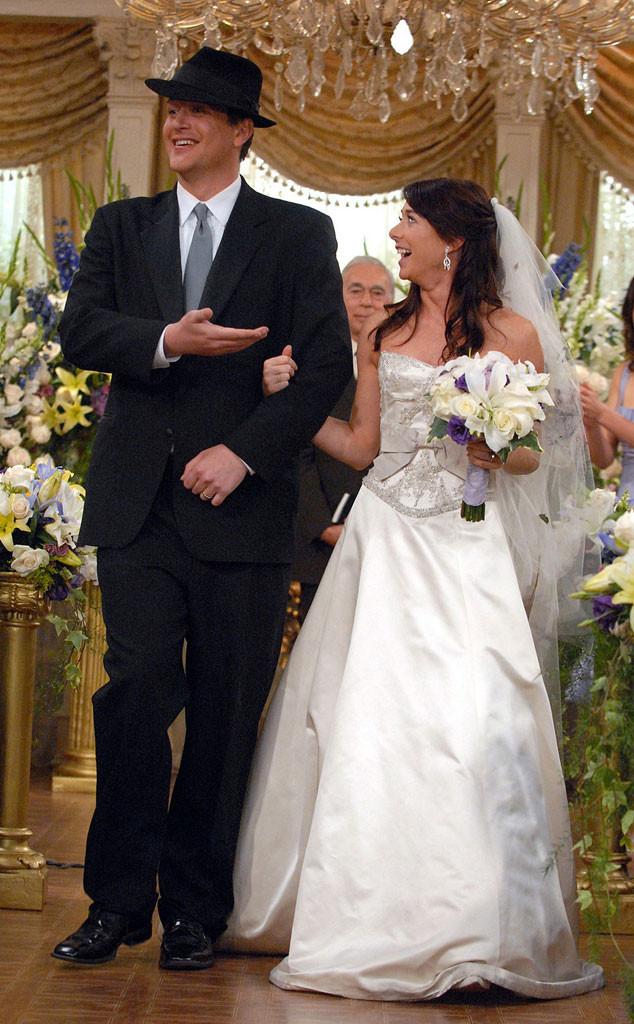 CBS
The '90s are making a major comeback in the realm of television right now, so who's to say that the '00s can't do the same?
With shows like Fuller House, Gilmore Girls: A Year in the Life, and now Murphy Brown getting the revival treatment, it's about time that '00s sitcoms made their comeback. Sure, they haven't been gone as long, but we're still nostalgic for some of the greatest '00s sitcoms.
For example, fans have been screaming for a reboot of The Office and even though Steve Carell doesn't seem to be on board, we're still hoping it happens. We'd also be big fans of That '70s Show taking a shot at a different decade, even though the '70s were groovy.
What about How I Met Your Mother? We could meet back at MacLaren's and watch the gang reunite and pretend like we never met the mother. Or, fans could make a fuss and get Scrubs back on TV, especially since the show's stars are still close and have made their on-screen bromance a real-life one. Any of these reboots would be alright with us if we're being honest, but what do you want to see back on TV?