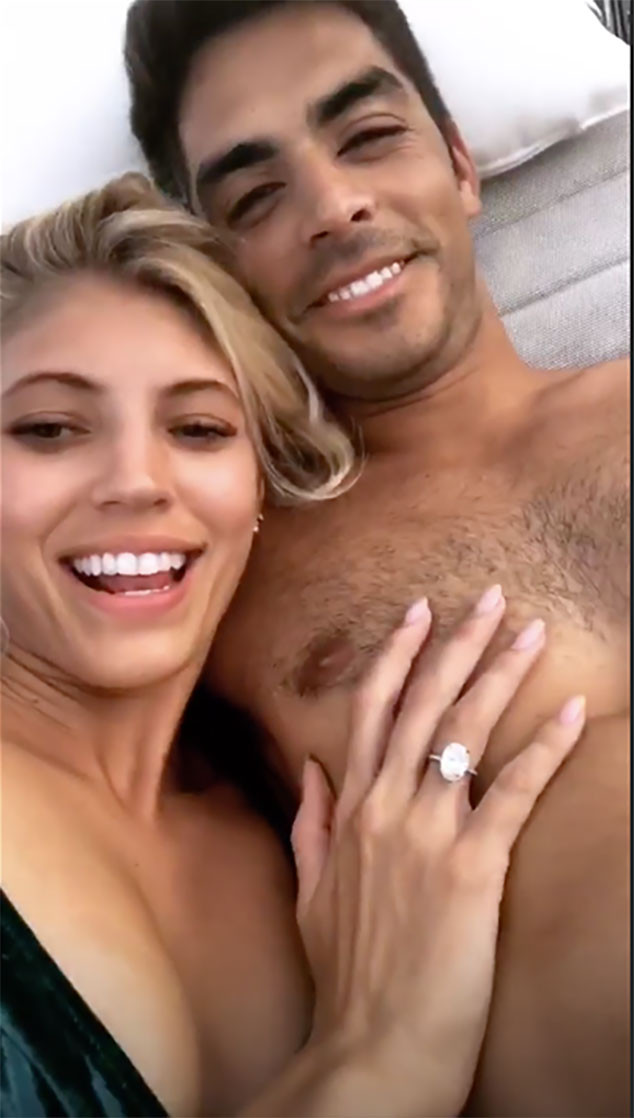 Instagram
Devon Windsor got the surprise of a lifetime when her longtime beau Johnny Dex got down on one knee—in the middle of the ocean!
The Model Squad star confirmed she got engaged to her "forever man" on Saturday while sharing photos of the picturesque proposal on social media. As the 24-year-old Victoria's Secret angel explained on Instagram, she thought she was flying to a photo shoot. Instead, she got one unforgettable shock when she looked down from her plane window to see "Marry Me?" sweetly spelled out on the sand.
Once on land, it looks like Dex did the honors by getting down on one knee to ask that special question.