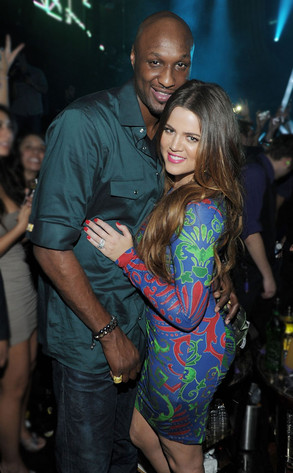 Courtesy Denise Truscello/Wire Image
If you've seen the teasers for this week's episode of Khloé and Lamar, then you already know you're in for high tension, agonizing decisions, and game changers (on and off the court).
As solid as Khloé and Lamar are, when an unexpected offer to play basketball in Turkey comes Lamar's way, it threatens to tear their relationship apart. Because of Khloé's Armenian roots, the idea of moving to Turkey—where there was an Armenian genocide—is one she can't make lightly. Khloé turns to some unexpected people for advice, and what they have to say shakes her to the core. "I do feel a lot of pressure, because I know how much Lamar misses playing basketball," Khloé says.
Mrs. Kardashian Odom is always one to stand by her man but, when it comes at the cost of her family, who will she choose? Let us know what you think will happen, and tune in to see if you're right!