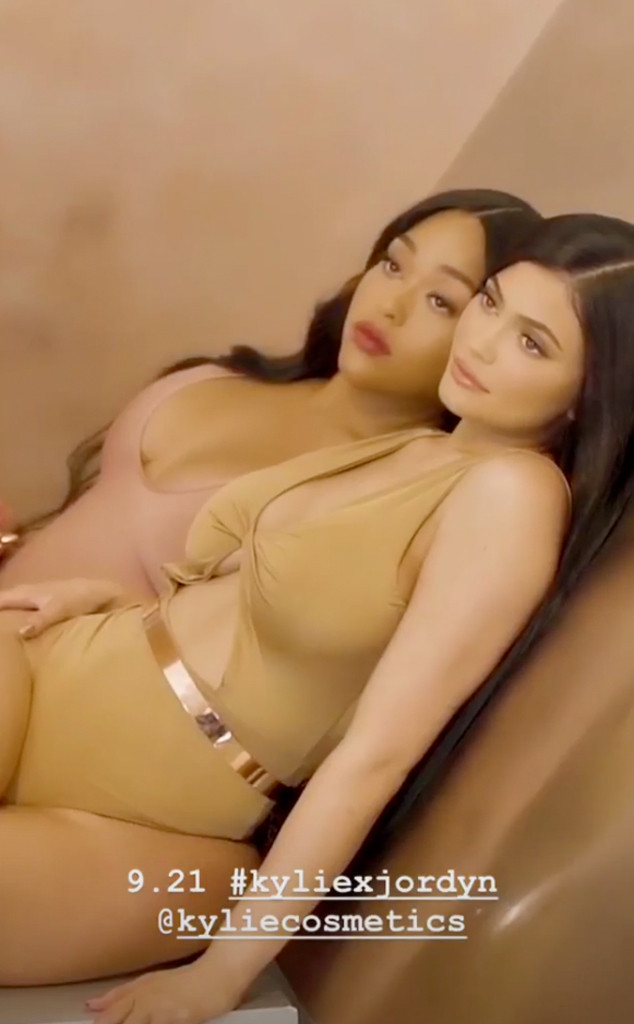 Instagram
Kylie Jenner and Jordyn Woods stunned in matching leotards as they posed for pictures for their new cosmetics collaboration, Kylie x Jordyn.
Jordyn shared a picture from their photo shoot on Wednesday. The photo, captured by famed photographer Greg Swales, showed Woods lounging in a soft pink one-piece while Kylie leaned over her in a bronze, belted ensemble. Both women wore their hair down for the shoot and looked glam modeling their cosmetics line.
Kylie also posted a few behind-the-scenes shots on Instagram Stories. The pictures showed the women sitting side by side and resting their heads against one another as the camera clicked away.