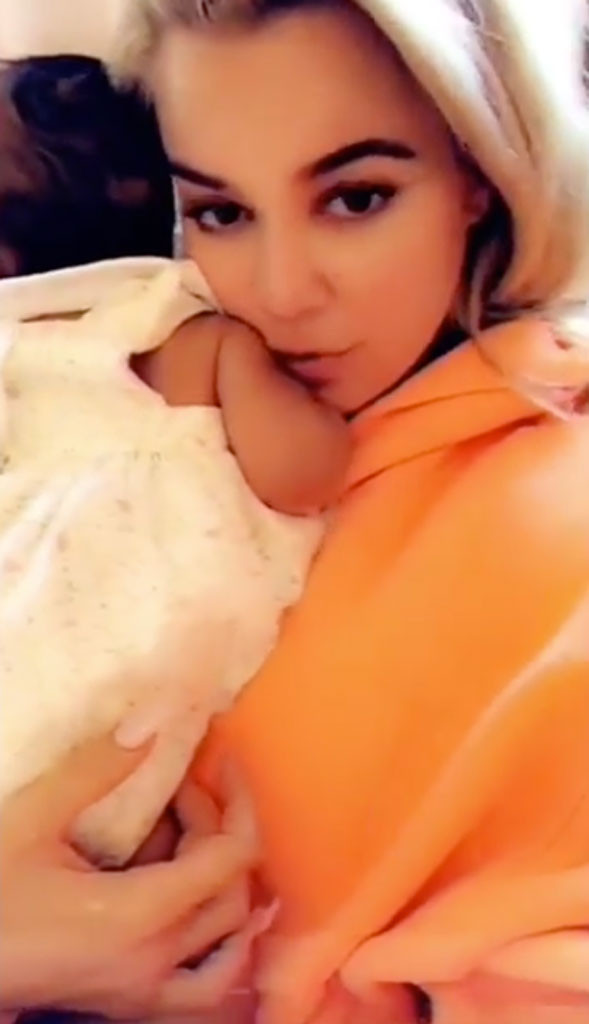 Instagram
Khloe Kardashian is dreading the end of her maternity leave.
Three months have passed since she gave birth to True Thompson, and now it's time for the E! reality star and Good American designer to head back to work. KoKo lamented about leaving her baby girl for the first time on social media, admitting she's experiencing some pretty major anxiety as she prepares for the inevitable.
"Tomorrow is my first day back to work," Kardashian told the camera while holding her firstborn daughter. "I've missed a feeding here and there with True, but I've never missed multiple feedings in a day so I have a ton of anxiety."
Confessed Khloe, "I've been thinking about the 6th. Oh my God, I have to start work on the 6th and I've been getting just anxious about it. Today I'm very anxious. I don't know how I'm going to leave her all day tomorrow. That's freaking me out."