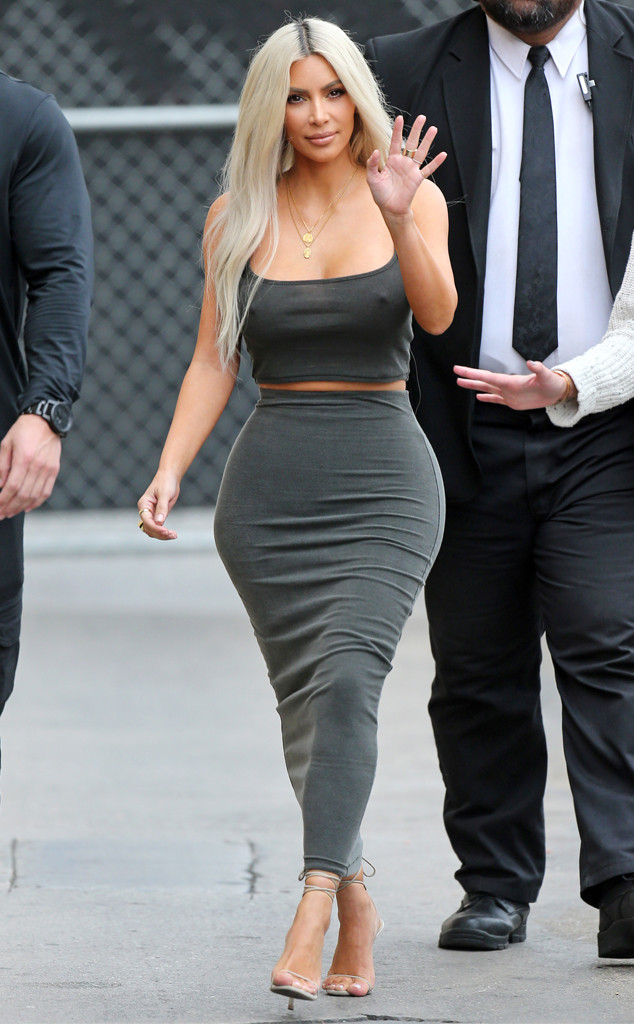 Clint Brewer / Splash News
In case you hadn't noticed, Kim Kardashian's body has been looking insane lately!
Kim's super hot bod is all thanks to body builder and trainer Melissa Alcantara, who Kim met on last night's Keeping Up With the Kardashians.
"I'm going to start a really crazy diet. I was looking on Instagram and this body builder popped up on my page and she had gained 70 pounds in her pregnancy. Her kid's like 6 now. She is like ripped," Kim tells Kris Jenner. "Melissa is a trainer I found. She's super inspiring to me and I really want to meet up with her and she if she could train me. She could help direct my food and really get me on an amazing path…If I was 10 percent like her it would be life-changing. Like my whole arms and back. It's mostly food. I gotta have this lifestyle. I gotta try."