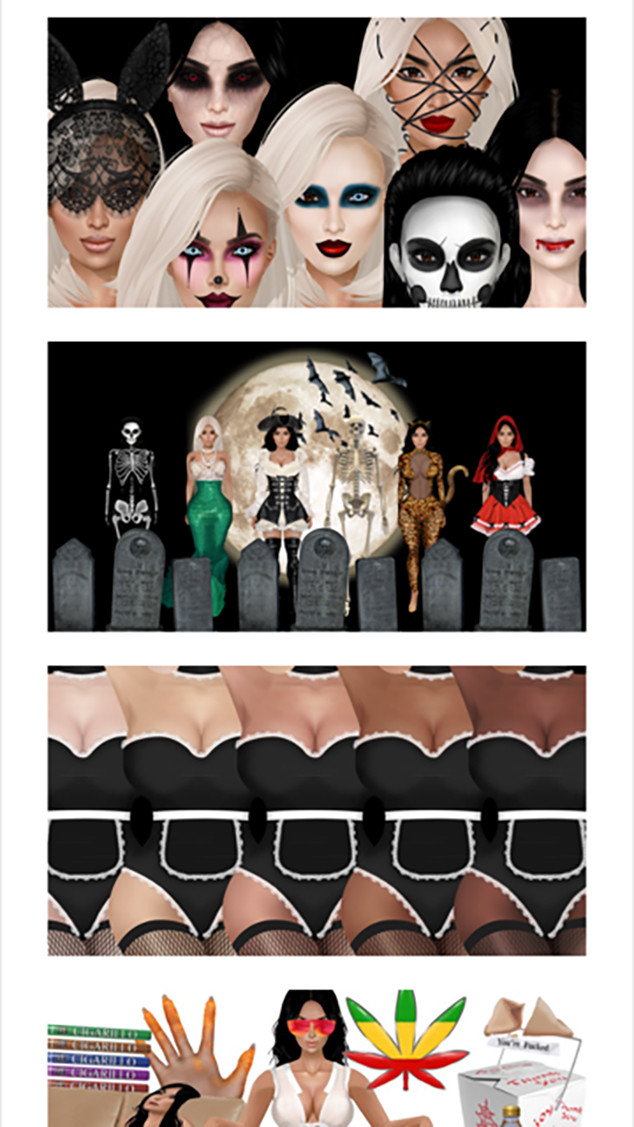 Kim Kardashian is taking some time off from her app, but that doesn't mean she's letting them fall to the wayside.
The Keeping Up With the Kardashians star released a new line of Kimojis Tuesday, which feature plenty of your favorite Kim moments, as well as some provocative imagery. Included in the app update are Halloween-themed Kimojis, which feature Kim dressed up some of her costumes from the past, including her Ariel costume and her creepy skeleton look. Some of the other looks users can choose from are close ups of Kim's face with different types of Halloween makeup on.
The other Kimojis, which aren't Halloween-themed, feature Kim posed in racy positions. One notable option, however, is her now-famous completely nude picture with the censor bars over her lady parts. Now you can forever remember that picture in an animated way!