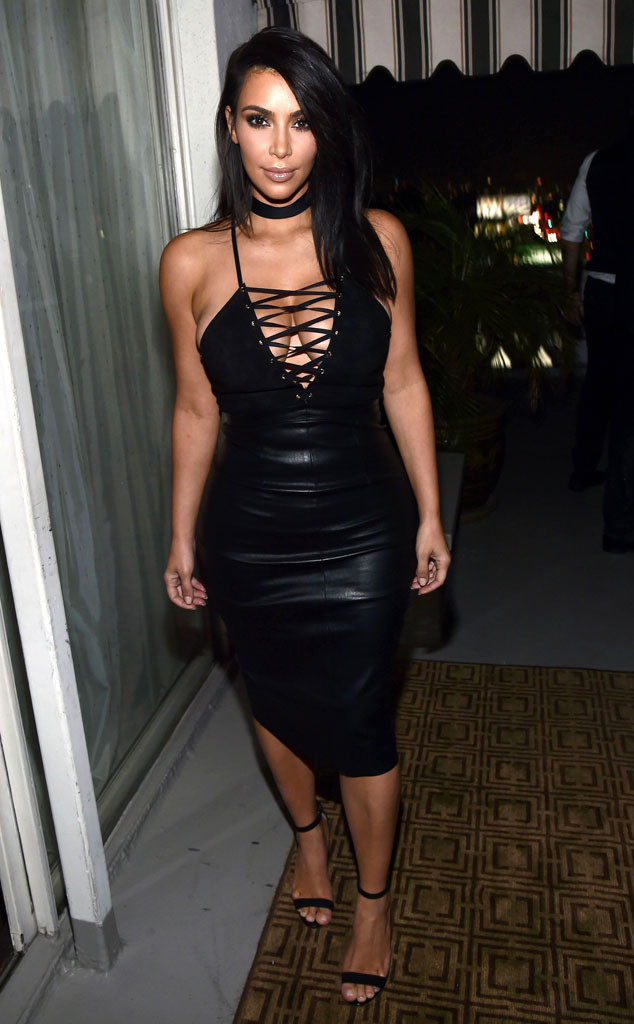 Michael Buckner/WWD/REX/Shutterstock
There are no ifs, ands or butts about it, Kim Kardashian's curves are all real.
But in case you had any doubt, the Keeping Up With the Kardashians star took to her app to clear up some more gossip about her famous backside after she was photographed wearing what appeared to be a little extra padding at Khloe Kardashian's 32nd birthday party earlier in the week.
"Another day, another crazy rumor!" Kim wrote. "Apparently, I was caught wearing butt pads."
The mom of two continued by setting the record straight with the facts. "Here's what really happened: A couple years ago, I wore a skirt in Miami that was totally sheer. I had no idea it was SO see-through on my butt. I definitely never want that to happen again, so now I always wear shapewear."