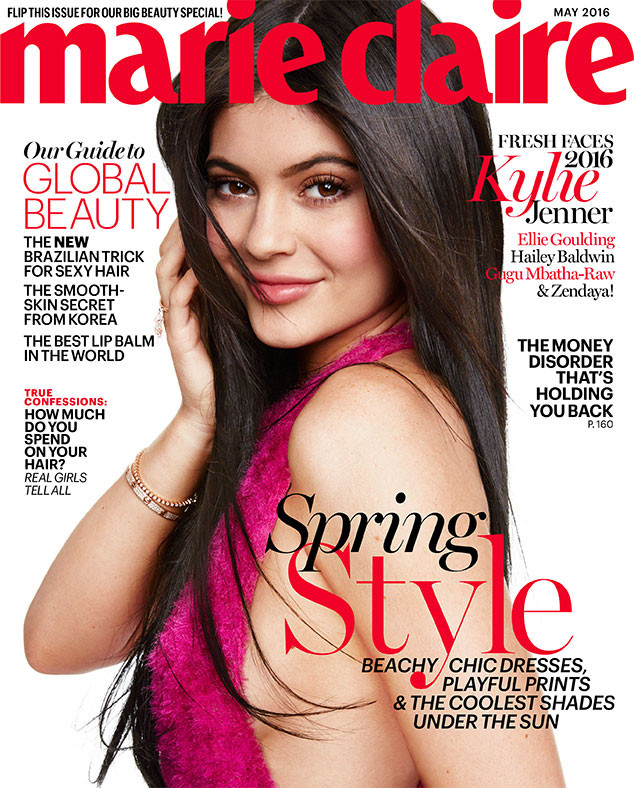 TESH
Kylie Jenner doesn't mind when people copy her look. In fact, this teenage trendsetter has come to expect it!
In an interview with Marie Claire's May issue, the 18-year-old Keeping Up With the Kardashians star opens up about her ability to influence others on fashion and beauty, saying, "I started wigs, and now everyone is wearing wigs."
"Kim [Kardashian] just used my wig guy last night..." adds Kylie. "I just do whatever I want to do, and people will follow."