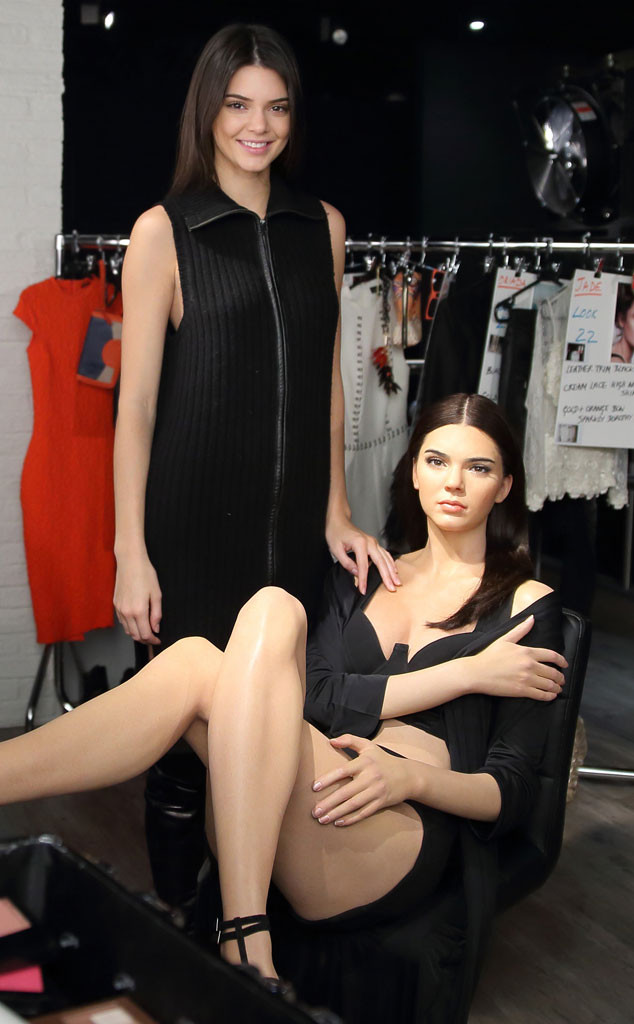 Mike Marsland/WireImage
It can be a little strange meeting a life-sized imitation of yourself—just ask Kendall Jenner!
The 20-year-old model and Keeping Up With the Kardashians star met her Madame Tussauds wax figure Tuesday in London. "At first I was really freaking out," Kendall admitted, "but now we're getting used to each other."
Kendall posed for pictures with her double, who appears to be relaxing backstage in her lingerie before she hits the runway. When the real-life Kendall leaves Madame Tussauds London, though, her wax figure will still be in good company with the wax version of her BFF Cara Delevingne! The model bests are both part of an exhibit devoted to Fashion Week.