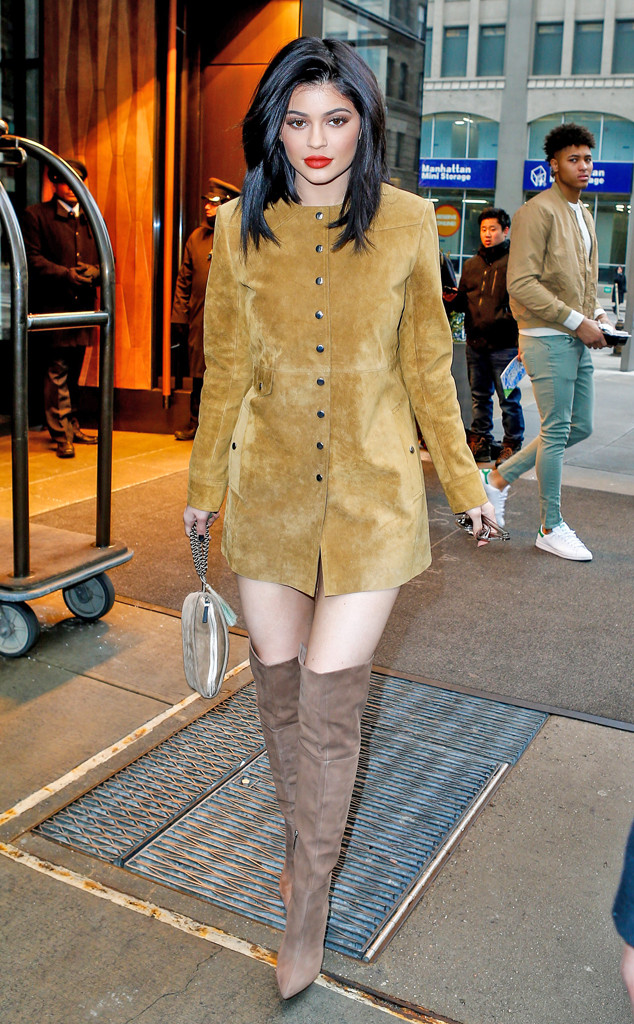 Wagner Az / TYJA / AKM-GSI
The family has been divided—in terms of footwear and athletic apparel, that is.
Sorry, Kanye West your Twitter rant didn't produce its desire effect, because Kylie Jenner's collaboration with PUMA is now officially official.
Adam Petrick, Global Director of Brand and Marketing for PUMA, told E! News in a statement Wednesday, "I am pleased and excited to be able to confirm that PUMA is indeed working with Kylie Jenner. Kylie will be featured in the brand's Spring/Summer women's training campaign launching in April 2016. Kylie represents a fresh and exciting new era for fashion and we couldn't think of a more fitting and influential female to headline this campaign for PUMA."