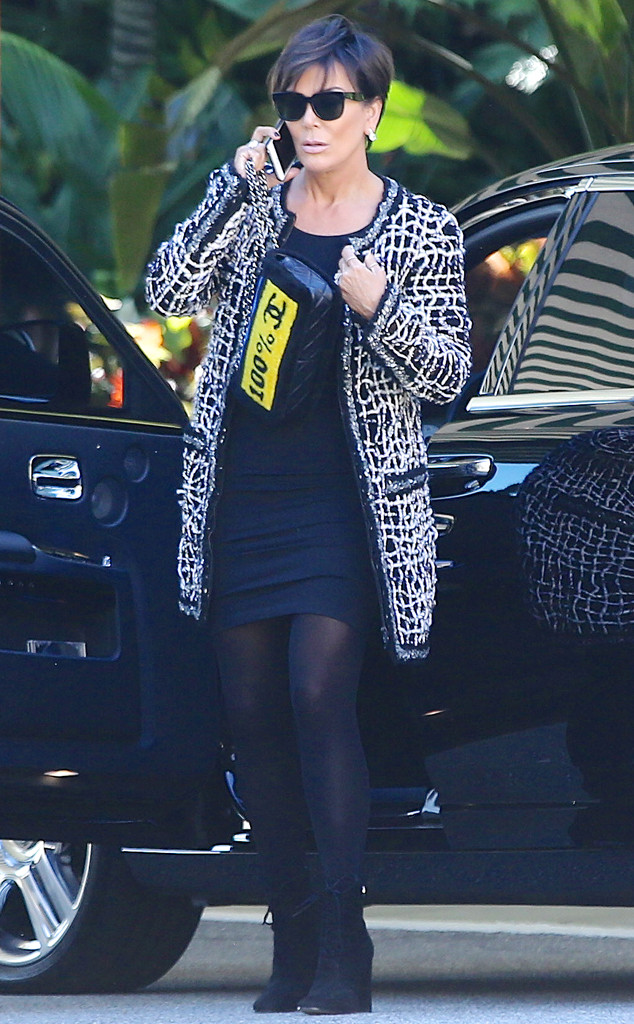 INFphoto.com
There has been a break-in at the Jenner house.
While reality star matriach Kris Jenner's house was being decorated for Christmas, a fan walked right in, a family member confirmed to E! News.
A second source confirmed to E! News that a male with a backpack entered into the Jenner home between 1:30 p.m. and 2 p.m. on Tuesday afternoon.
The stranger was escorted to the property by security of the community after alleging he had a meeting with the famous momager, Lieutenant Christina Baker told E! News.
Sheriffs believe since there was construction going on in the area, that could have caused a miscommunication between the intruder and security.
The man then entered Jenner's office, where she was located at that moment. Alarmed, she immediately called the Sheriff's Office, the second source confirmed. Jenner's security grabbed the male intruder and the sheriff's deputies responded quickly to the home.
"It was really scary, " the family member told E! News of the surprise encounter.
According to Baker, the man arrived at the California mansion from out of state. He was later detained and put on a psychiatric hold.
Baker told E! News no one was hurt or arrested.