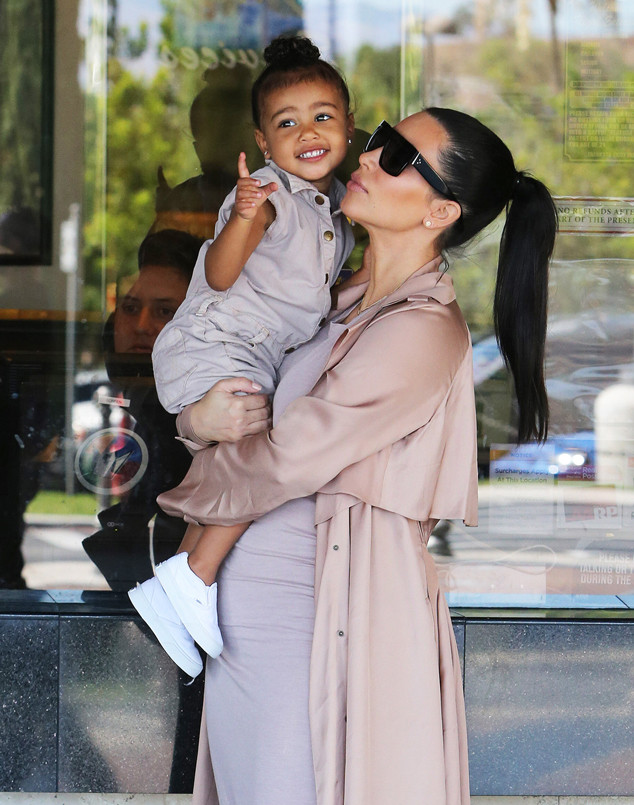 Dunkin D/WCP/FAMEFLYNET PICTURES - This photo was posted on parent's social media in accordance with E!'s No Kids Policy
North West is one excited big sister to-be!
With only one month of pregnancy to go, Kim Kardashian says her 2-year-old daughter is definitely anxious to meet her sibling.
"We talk about baby brother all the time," the 35-year-old Keeping Up With the Kardashians star told E! News exclusively last week. "She's so sweet and yesterday she said, 'Mommy, can I give baby brother a kiss on your tummy?' and she kissed my stomach. She's super sweet. She has a hard time when I hold other babies but she's been getting a little bit better and I'm hoping that with her brother it's a whole new experience."