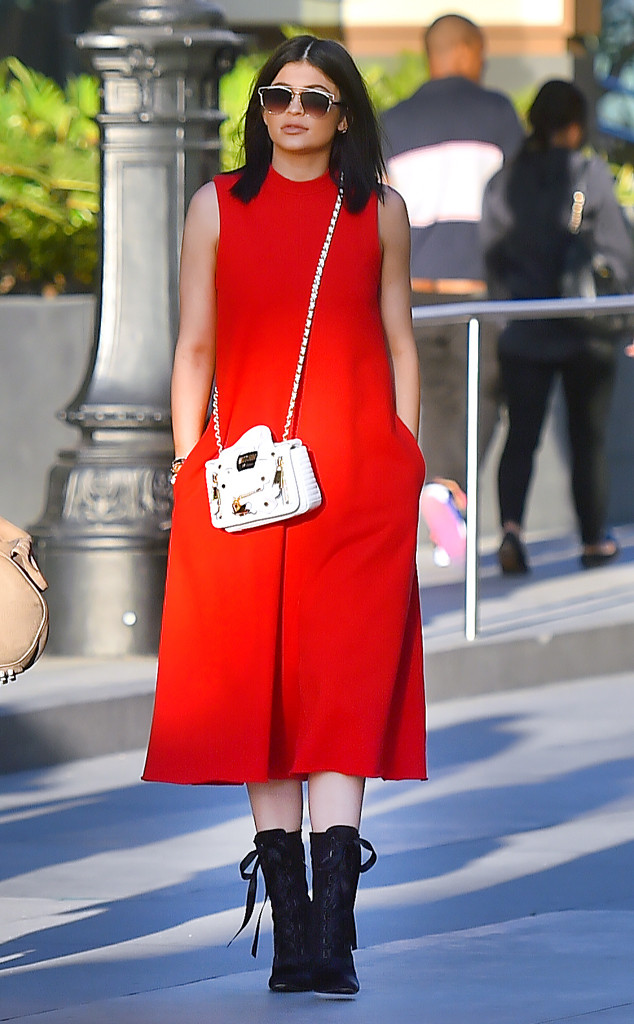 Fern/Splash News
Maybe this momager isn't so tough after all.
Some eyebrows were raised this week when Kylie Jenner revealed to British InStyle that Kris Jenner gave her the ax financially at 14 years old.
"My mom cut me off financially three years ago," she admitted to the publication. "So I pay for everything—my car, my gas and food as well as my clothes."
As it turns out, E! News has learned the Keeping Up With the Kardashians star hasn't had to pay for everything. In fact, she's had plenty of help with some important items.