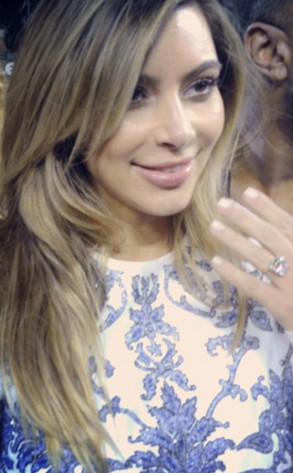 Instagram
We'll just go ahead and say it: 2013 was the Year of the Kardashians!
This year started off with a big story, as Kim Kardashian announced that she was pregnant with Kanye West's baby right around New Year's Day. About six months later, Kim gave birth to the adorable North West.
Of course there was the moment that Kanye proposed to Kim in front of her friends and family in San Francisco, completely to the surprise of her and her sisters. We loved seeing the elaborate surprise that Kanye put together!