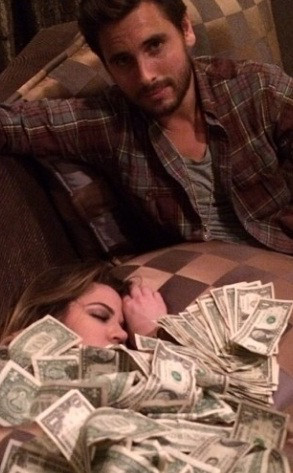 This gives a whole new meaning to the nickname "Khlo-Money!"
Scott Disick confused some fans, entertained others, and made the rest angry with his latest off-the-wall Instagram pic.
Scott snapped the pic with Khloé Kardashian Odom while she was sleeping, and added his own touch...he covered the snoozing Khloé in money.
"Just woke up and can't sleep and missing my girl @khloekardashian," Scott wrote when he posted the pic to Instagram. Khloé has been away on an international trip for the past week or so, so Scott must have taken this pic before she left and been saving it for a special occasion!