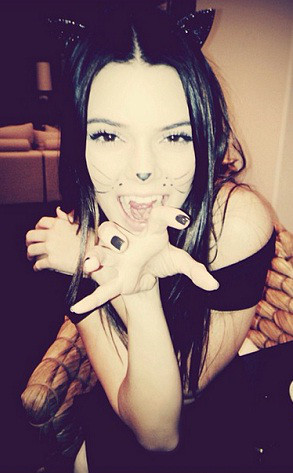 Instagram
Sure, Kendall Jenner is turning 18 on Sunday, and Kylie Jenner now has her driver's license...but they're not too old to celebrate Halloween!
The youngest sisters of the Kardashian-Jenner clan got in the holiday spirit yesterday, and showed off their costumes today on Instagram.
Kendall was the first to share, and the young model went with a cute costume that had a little edge: She tweeted out a pic of her cat outfit, complete with the appropriate emojis.
At first look it's all cute and innocent, but check out the fangs!