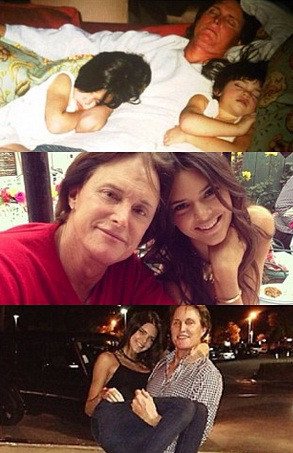 Instagram
Happy birthday, Bruce Jenner!
The weekend was full of festivities for the Kardashian family, as a night of partying in Las Vegas to belatedly celebrate Kim Kardashian's birthday was followed by a fun family dinner back at home to celebrate Bruce's big day.
Bruce, who turns 64 today, was joined by the Jenner and Kardashian kids as well as Kris Jenner. The family enjoyed a Sunday dinner and dressed up in silly glasses and hats for some photo ops as well.