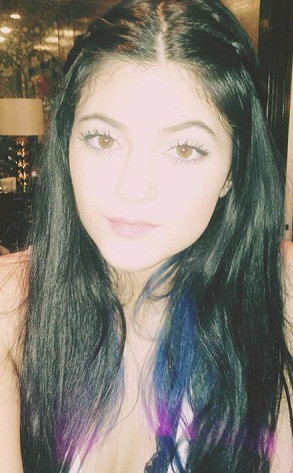 Instagram
Kim Kardashian may have gone blond, but Kylie Jenner has a color of her own!
Last week, Kylie posted a pic to Instagram of her hair bleached blond with the caption, "Oh no, what is stas doing to my hair?" But Khloé Kardashian Odom hinted that Kylie wouldn't be stopping there: "Tweedle Dee and Tweedle Dumb painting their heads blue!" she wrote with a pic of Kylie and Stas.
But Kylie didn't immediately reveal her new blue look...maybe she needed a day or two to settle in with her new style before showing it off to her Twitter followers. Over the weekend, though, Kylie decided it was time for the big reveal!