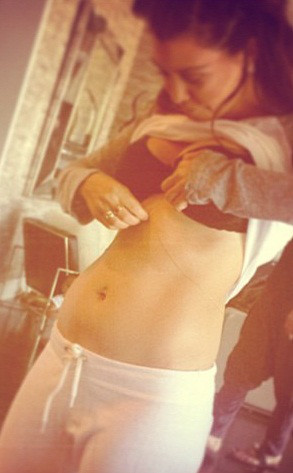 Instagram
Leave it to Scott Disick to be romantic and a rascal at the same time!

The Keeping Up with the Kardashians star took to Instagram last night to post a candid pic of his baby mama Kourtney Kardashian. That's nothing new: Scott often Instagrams his lady. But he doesn't often do so when her shirt is halfway off!

The playful pic Scott posted shows Kourtney baring her abs with her shirt pulled up, a pose in which Kourtney probably wasn't expecting to be photographed.