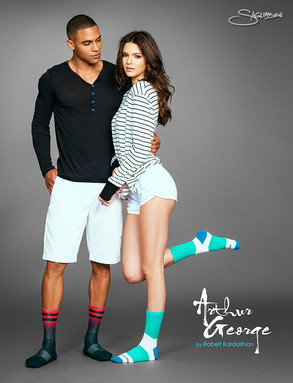 Nick Saglimbeni/Arthur George
Who knew that socks could look this good?

When Rob Kardashian needed models for his new line of Arthur George designer socks, he didn't have to look too far: Kendall Jenner and Kylie Jenner were happy to help their brother out!

The result is a fabulous photo shoot featuring the girls and a few other models showing off Rob's latest fashions. The girls rock the colorful socks—and show off their legs—along with short shorts.