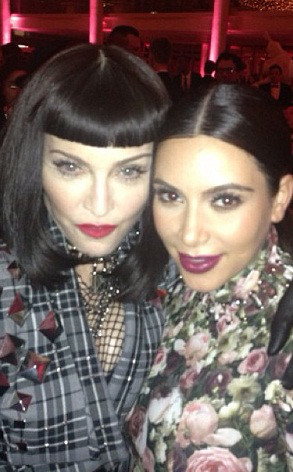 Instagram
The Internet was abuzz when Kim Kardashian Instagrammed a pic of herself with Madonna at the Met Gala earlier this month. After all, they're a couple of Material Girls living in a Material World.

But was this the first time that the two pop icons met? According to Madonna, apparently not!

"I met her years and years ago when she was a little girl, believe it or not," Madonna revealed to Extra. But wait, the story gets even better!